A blonde walked into a diner and ordered a cup of coffee. When she gets her drink, she notices that it has a "contest game piece" on the side of the cup.
She peels off the sticker and instantly starts screaming, "I won a motor home!"  She continues shouting, "I won a motor home!" until the waitress decides to get her boss.
"What's the problem here?" the manager asks.
"I won a motor home!" she shouts again.
"That's impossible!" he replies. "We didn't give out motor homes."
She says "Well, it says so on this sticker."
The boss takes the sticker and reads it. It says:
…
..
.
"Win a bagel."
Did you laugh? we hope this joke made your day, enjoy it!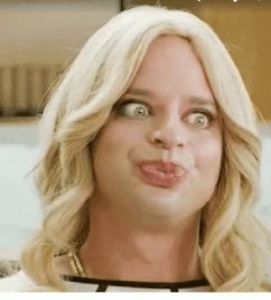 =======================
Little Kelly failed her math test.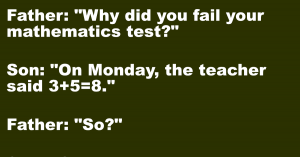 Father: "Why did you fail your mathematics test?"
Daughter: "On Monday, the teacher said 3+5=8."
Father: "So?"
Daughter: "On Tuesday, she said 4+4=8
And on Wednesday, she said 6+2=8…
…
..
.
If she can't make up her mind, how do I know the right answer?"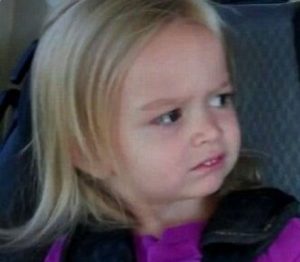 Comment your answer below 👇