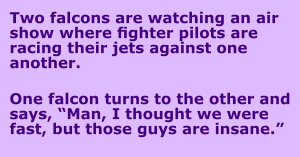 Two falcons are watching an air show where fighter pilots are racing their jets against one another.
One falcon turns to the other and says, "Man, I thought we were fast, but those guys are insane."
…
..
.
The second falcon turns back and says, "You'd also fly that fast if your ass was on fire."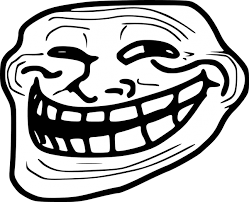 A blonde tries on a pair of shoes
A blonde walks into a shoe store and tries on a pair of shoes.
"How do they feel?" asks the sales clerk.
"Well, they feel a bit tight," replies the blonde.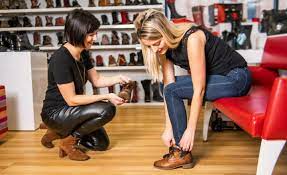 The assistant promptly bends down and has a look at the shoes and the blonde's feet.
"Try pulling the tongue out," offers the clerk.
….
…
..
.
"Nath, they still feelth a bit tight," the blonde replies.
Comment your answer below 👇